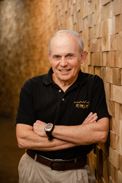 JOHN WELDY (Piano) - John is pleased to play keyboard with the talented musicians of the RMJO. He also plays with the Gateswingers and has played with other local bands. Other musical interests include playing trombone and singing a cappella Renaissance music. Retired from Kodak where he managed research labs in Rochester and in the UK, John enjoys volunteering, cycling, skiing, tennis, photography, and computer programming.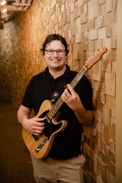 BRIAN BARR (Guitar) - Brian graduated with a B.S. in Music Business at SUNY Fredonia while playing the tuba and joined the RMJO full-time in 2014 on the guitar. He works at Lake Beverage Corp, enjoys impromptu jam sessions in his basement-turned-recording-studio, and spends his free time in his vegetable garden and at his pottery wheel.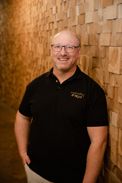 GREG GASCON (Drums) - Greg is a native of Rochester, New York. Incredibly grateful to have met and played with such jazz legends such as Max Roach, Ron Carter, Carlos Franzetti, John Fadis and Paquito D'Rivera who not only inspired his interest in jazz, but also to witness their exceptional musicianship through the opportunities provided by Ned Corman. Greg is the owner of G2 Lesson Studios (Irondequoit/Greece), G2 Entertainment, G2 Jazz, G2 Percussion Repairs, duo Unique Vibes and is thrilled to be performing with the Rochester Metropolitan Jazz Orchestra.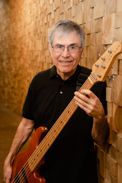 JON RANDALL (Bass) - Jon began his jazz studies in 1978 at the Sounds of Joy Music Studios in Manhattan, where he joined the big band.  He was a founding member of The Greater Apple Jazz Ensemble, which appeared in and around New York until 1997, when he moved to Northern CA, at which point he was the bassist for the Berkeley Jazz School adult big band, under Dave LeFebvre.  During this time, he also studied post-bop with Steve Erquiaga and Brazilian jazz with Marcos Silva. In 2013 he co-founded The Jazz Horizons Octet, which can be heard on Spotify, where he continued composing and arranging.   He has appeared with Rory Snyder's Night Band.  Since Moving to Rochester in 2020, he has continued his studies with James VanDemark of Eastman and is very glad to have found a spot with the RMJO.